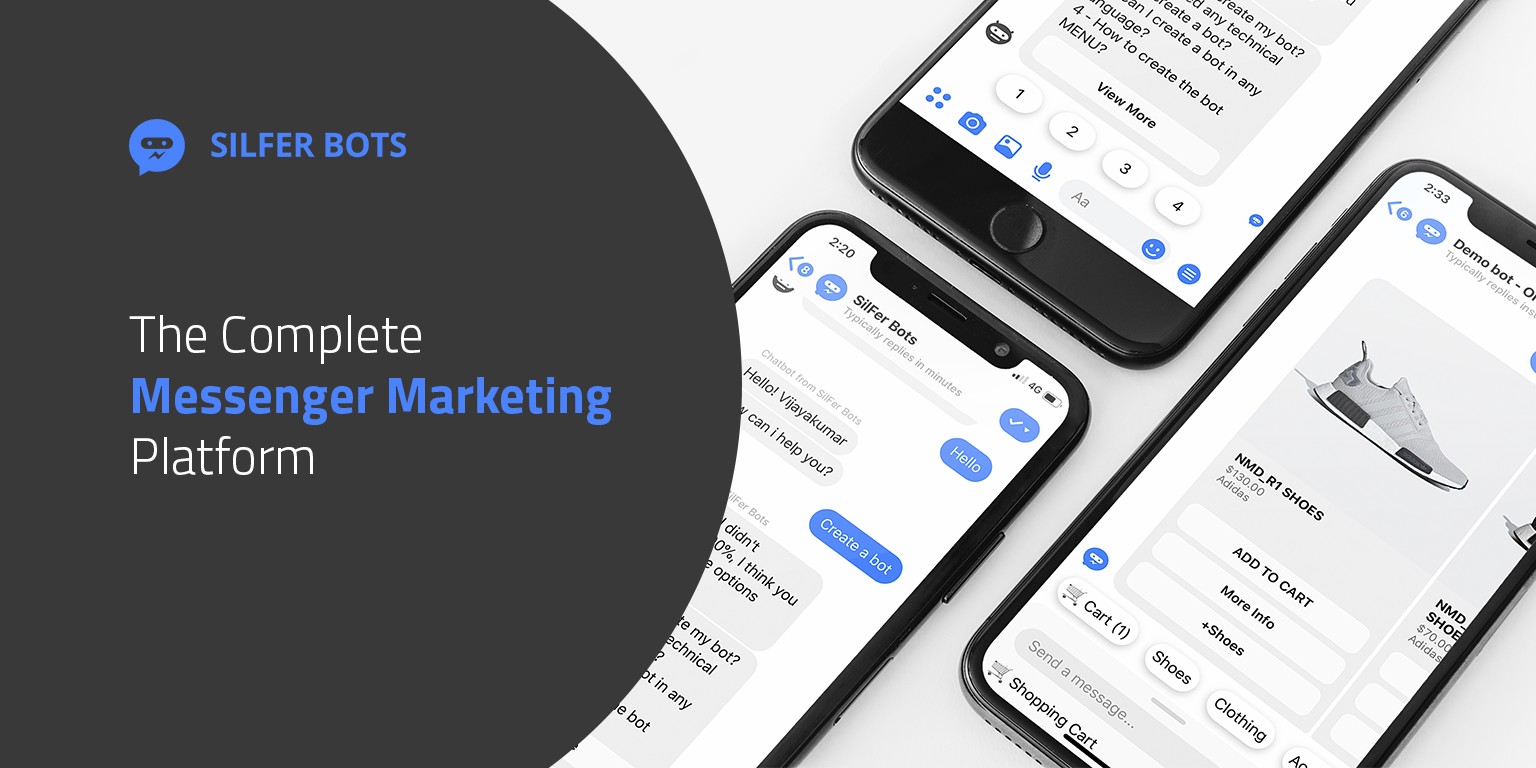 One of the fastest growing and most powerful ways to communicate with customers is the Facebook Messenger chatbots.
Bots have helped brands scale their way of communicating with consumers since their introduction in 2016, and have made it easier to provide one-on-one support.
Messenger chatbots can help you connect with customers for a fraction of the cost of a human counterpart by providing customized feedback, scheduling support and so much more.
With chatbots continuing to rise in popularity and the options to build them becoming easier and easier, there has never been a better time to give them a shot.
And speaking of chatbots, there is a platform that can be your all-in-one chatbot platform in messenger. Introducing, SilFer Bots.
SilFer Bots is a chatbot software that focuses primarily on Facebook Messenger chatbots. And they grow exponentially rapidly. The speed in which new features are built into their app is one of the fastest that I have ever seen. In addition, their software is extremely good for eCommerce shops, since SilFer Bots can directly link your Shopify and WooCommerce store.
SilFer Bots enables the company to automate Facebook advertising, marketing, and support. With Messenger bots, you'll increase sales while reducing your costs.
Automate Facebook for your business, marketing, and support. Increase your sales now while cutting Messenger bot costs. Offer the goods on the most comprehensive social media. We deliver everything you need to launch your Messenger store in just minutes.
It is a very great software to develop your Facebook Messenger chatbot. They provide a visual flow builder, many chatbot components, can assign users custom fields & tags, render user segments, provide built-in AI, have many integrations, varied marketing opportunities, and very nice eCommerce integrations (you can have a full webshop in Facebook Messenger). And the best of all: The price is very cheap.