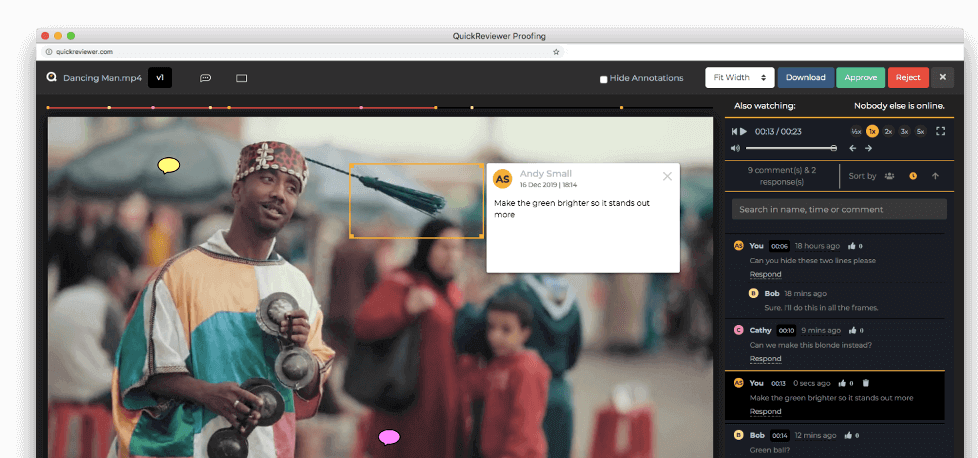 QuickReviewer Reviewing and proofing some projects and designs requires a lot of time and work even for just a single project. What more if you have multiple projects that need approval and review. It will be very confusing and it will be prone to many errors in the future.
What if I told you that there is already a solution for this kind of problem? Software that collects all your feedback and reviews in one single place, No need to check different versions on different platforms. No more downloading multiple large files over and over again. Introducing QuickReviewer.
QuickReviewer is the software review tool for online proofing that is cloud-based. By adding comments and feedback directly to the shared file, it helps creative teams and brand owners review videos, HTML, PDFs, and images. The platform streamlines the review workflow, resulting in quicker approval and faster market time. Upload and share files so that reviewers get notifications with links that directly lead them to the creative. It is designed for creative teams, design houses, advertising/marketing companies to collaborate with each other for an easy way of posting, updating, commenting, and approving.
With QuickReviewer, the whole team including customers and managers can access the related files using the commenting feature and add their own thoughts. Such comments can then be presented on a single screen, enabling the individuals concerned to keep track of them easily. In addition, QuickReviewer helps all members of the team to see the files are still pending for approval, and which are ready to go. This makes the workflow more effective and enables the team to publish projects more quickly.