It is easier to create a website and bring your business online. But the most challenging task is to convert your visitors into potential customers. If you are also working on an e-commerce business, it is high time to start using Hum Commerce tool to boost the flow of returns online.
Hum Commerce platform is loaded with several advanced features that can ease your journey to build a successful business:
It can help you to track user activity on the website to ensure higher conversion rates. It offers full recording sessions along with heatmaps, forms and process of exploring website pages.
Humcommerce can help you to track keywords on Bing and Google-like search engines so that you can direct more traffic to your business platform.
No business can be successful without effective marketing tactics. Humcommerce can help you to generate effective marketing reports while ensuring faster growth for your business online.
It is capable enough to check visitor logs and generate real-time analysis on their activities on your website. This clear picture of audience behaviour will help you to improve their experience on your platform.
Humcommerce brings insights about product performance as well as valuable sources of traffic from the market. You will be able to track things that are not working for you and make potential changes to descriptions, images, prices and special offers.
It also monitors sales performance and category performance for e-commerce business.
Hum Commerce can also fix the crawling errors for your website.
Below is an screenshot of the heatmaps to track user activity:

See how your website visitors are interacting with you website with session recordings:

Humcommerce comes with custom reports so you can analyze all the data: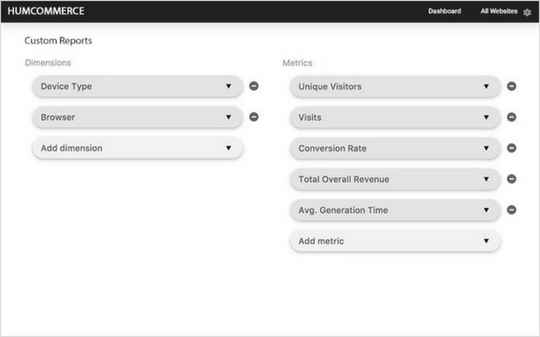 Overall you will get an idea of what is resonating with your visitors on your website and what isn't helping you focus on optimizing conversions.
In order to cop all these awesome benefits, it is good to get started with the Humcommerce right now. You will be able to enjoy 24×7 hour customer support to lead your business to the next level.
As of today, Humcommerce is only available monthly, see you the website below:
https://www.humcommerce.com/pricing/
By purchasing today via Digital Launchpad, your price will be $49.00 Lifetime.
Click below to BUY NOW!
*DISCLAIMER* – Due to the nature of "Going…Gone" deals, this deal may expire at any moment with no warning.  If for any reason the link to purchase is broken, it will mean that the deal has just recently expired.  There is no countdown for this deal, it is literally going, going …gone.  Buy now while you still can at this incredible price.