Amelia lifetime deal – $189.00
One of the most overlooked processes in event planning is scheduling. To be honest, a planner overlooks the need to schedule an event by planning the entire process in a loop. From calendars to meeting planners, the number of top event scheduling software and tools available on the market is endless.
Meet Amelia
Amelia is a tool for managing online appointments/bookings on a WordPress website. It is meant for any business that offers services provided to customers within given time frames. Amelia is considered an enterprise-level booking plugin. Therefore, your entire team can log in to the engine and manage the appointments that come in. It's a fairly lightweight system, yet you still receive a full suite of tools for things like managing services, locations, customers, and payments.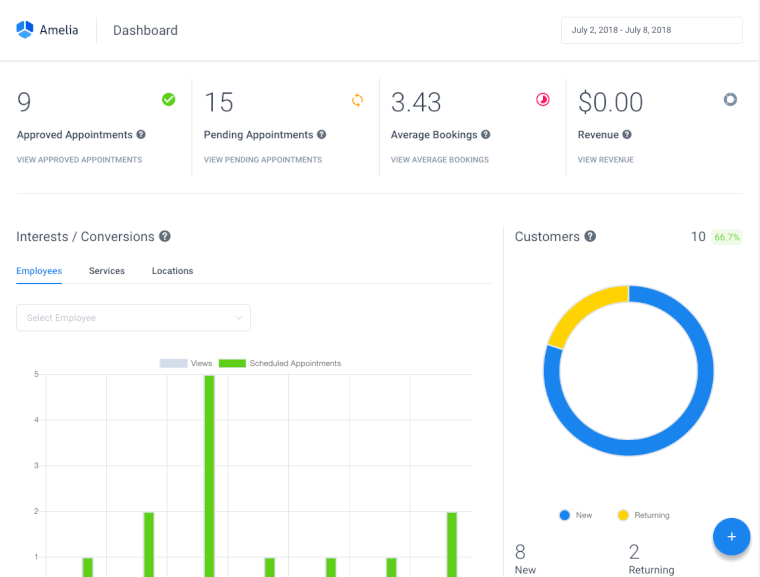 With the Amelia booking plugin you can customize the booking engine for your own business and integrate a payment system for your customers to send you money right away. In addition, there's plenty of information on the backend for you to see how many appointments have come through and what you need to manage.
The Amelia engine is pretty flexible with your hours and employees. For instance, it allows for bookings with several employees. The plugin has options for selling multiple services or breaking them down into categories.
A calendar is viewable on the front and backend. Use settings see and show filters based on staffing, locations, and services. In addition, Amelia includes a joint calendar view with options for revealing different views like monthly or daily views.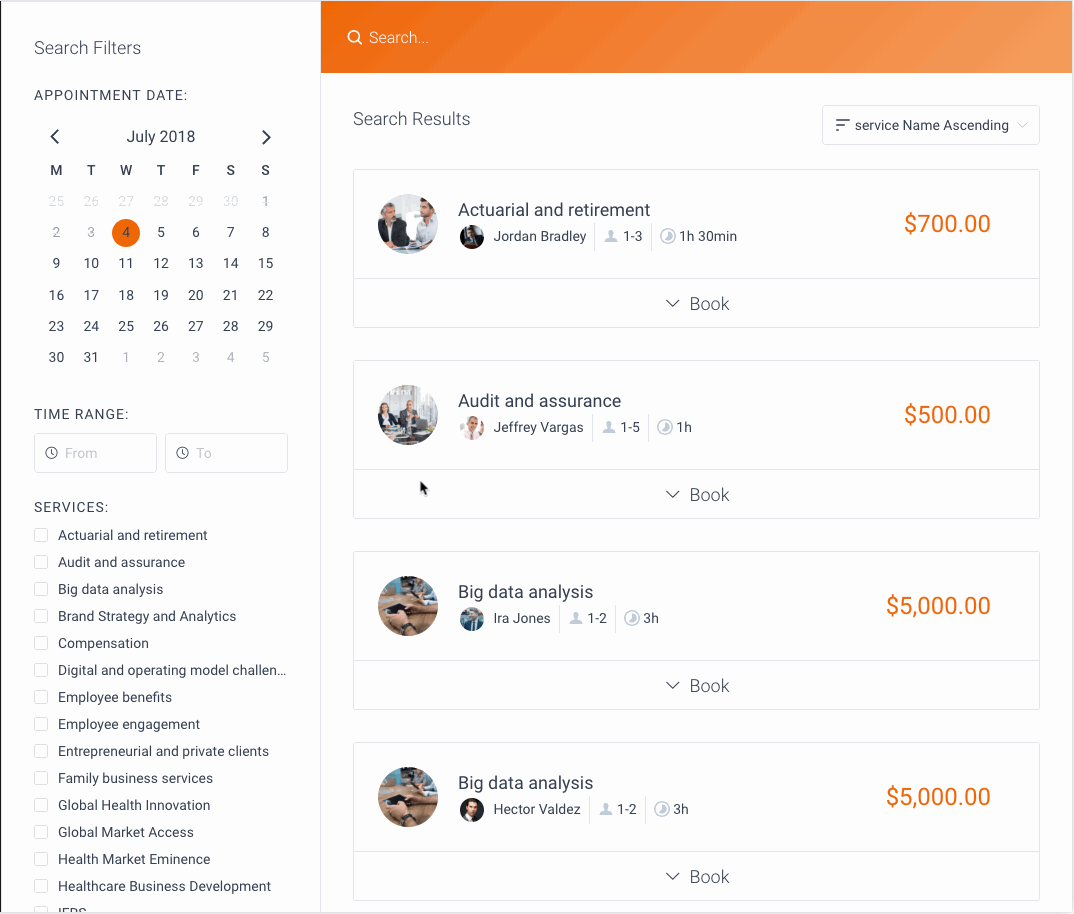 Amelia provides a search bar, which has become the norm for many booking websites. This way, the user is able to type in a few keywords that match their search preferences. After that, the booking engine decides which results are the most relevant to the customer.
Services are often broken down into special categories. you can have a beautiful grid-based gallery to showcase all of these services. This works with a short code, so the gallery can be inserted anywhere on your website.
Amelia lifetime deal is only available for a limited time, get yours today.