The only content marketing suite you'll ever need. From content discovery to composing and planning to distribution, ContentStudio will take care of your every need.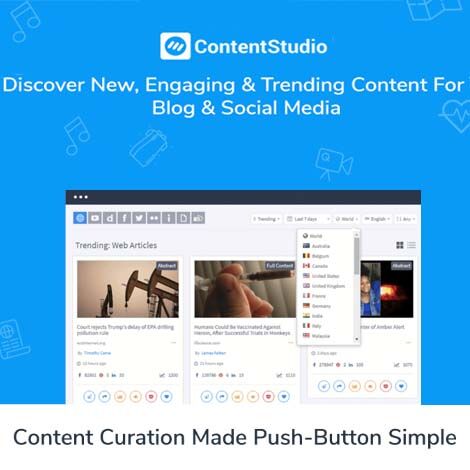 1. CONTENT DISCOVERY AND INSIGHT – Get
updated with highly relevant and trending content.
2. MULTI-CHANNEL COMPOSER – Compose
fresh content for your blog or social media.
3. PLANNER AND CALENDAR – Collaborate
with your team members and plan campaigns
from an interactive calendar.
4. AUTOMATION RECIPES – Step by step
templates helps you set up various types of
automation campaigns saving tons of time.